Class of 1975 Home Page | Honokaa Hawaii
---

Class of 1975 Photo Gallery 1

Second grade class photo taken on May Day, 1965.

Homecoming Dragon float, 8th grade, 1970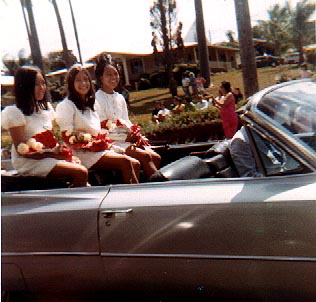 Homecoming Princesses, 1971 parade.

This was shot during the 1989 Honokaa School centenial parade.

Bradley Carvalho at 2000's Millenium Parade.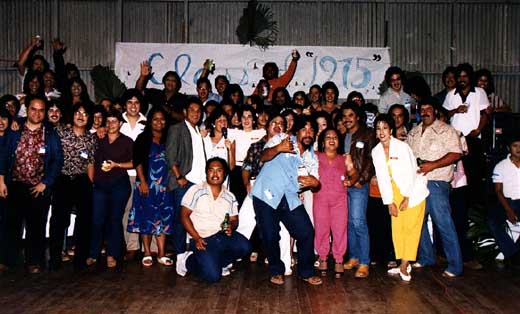 10th Reunion photo at Jack Wayne Hall, Honokaa. June 1985.
Click here for re-scanned copy print of photo above.
Be Sure to Check the Photos in Gallery 2, Gallery 3 and Gallery 4.
If you have a photo and want to see it here, send it to Mel at mel@honokaahawaii.com
---
Melvin Ah Ching Productions | Copyright 2019.